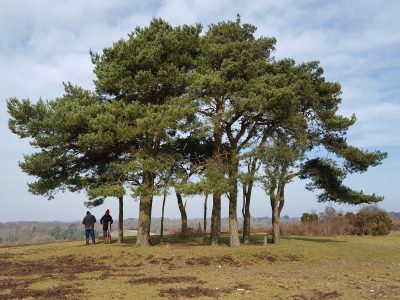 The New Forest Knowledge Conference 2017 will celebrate the archaeological and historical research being carried out in and around the New Forest. It will provide an opportunity to find out who is doing what, share the results of recent work, discuss new techniques and approaches and find out how you might get involved in the future.
The conference will run over two days from Friday 27 October through to Saturday 28 October 2017 at the Lyndhurst Community Centre.
The full confirmed programme is below and you can find all the abstracts linked below or by selecting Conference under the subjects theme.
As well as presented papers there will be poster displays from local community groups and students, and various display stands. We will aim to ensure there is enough time for you to enjoy these and also to chat with other individuals and representatives from local community groups and organisations.
Day tickets cost £20, but we hope you will be able to join us for both days.
To encourage this we have set the two day ticket at £30.
Lunch and refreshments will be provided.
Programme
Day 1: Friday 27th October
Morning
Afternoon
Day 2: Saturday 28th October
Morning
Afternoon