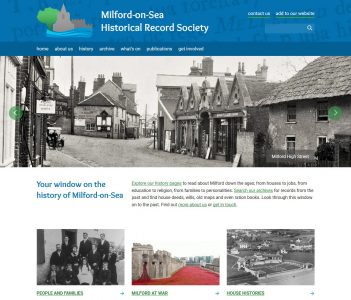 Congratulations to Milford-On-Sea Historical Records Society on the launch of their new website:  www.milfordhistory.org.
Explore their history pages, read about Milford down the ages; from houses to jobs, from education to religion, from families to personalities. Search their archives for records from the past and find house deeds, wills, old maps and even ration books. Look through this window on to the past. You can also find information on their meeting, events and publications.
MOSHRS were supported by Heritage Lottery funding to digitise their archive and build this wonderful new site, so once again thanks to all of you who buy lottery tickets and congratulations MOSHRS. Great work!