New Forest Remembers – Untold Stories of World War II Final Report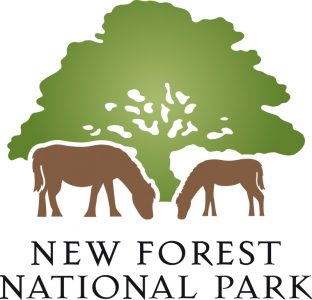 The Heritage Lottery Funded 'New Forest Remembers – Untold Stories of World War II' archaeology project was established by the NFNPA in 2012 in order to address the current lack of knowledge and understanding of the New Forest's Second World War structures and features. It was felt that a detailed investigation and an adequate assessment of this period were urgently required before individual memories of the war are lost, and a large resource becomes unavailable.
The project area included the land covered by the New Forest District Council and the New Forest National Park. The park alone covers an area of approximately 220 square miles and sits to the west of Southampton on the south coast of England.  It comprises of open forest, heath land and coast line with much of area being Crown Lands. The New Forest is used by 1000s of tourists, the commoners and is a working landscape for much of the year. It is this landscape, ease of access and strategic location that made it so important during the Second World War.
The project was broadly divided into four phases. The first phase (data collection and assessment) was used to inform and enhance the following three phases (phase 2: field surveys and dissemination; phase 3: memories; and phase 4: understanding and learning about wartime New Forest) over the course of the project.
The first phase resulted in detailed reports, which drew together information about World War II installations all over the New Forest area from a wide range of sources. This information was collated into a database that listed approximately 40,000 individual records for structures and sites. The significance of these sites was assessed relative to national and local examples and based on their frequency and state of survival. Phase two involved visiting the sites identified in the Desk Based Assessment and via the National Mapping Programme to confirm, asses, identified and record visible features.


Final Report
This has been presented as an enhanced archaeological assessment as the New Forest Remembers project has set a challenge to address the need for enhanced understanding of the impact of World War II within the New Forest. Such information is urgently required at this time before individual memories and knowledge is lost. The New Forest Remembers project set about this challenge and has produced various tools and opportunities that continue to add to this knowledge well beyond the funded window of the project.
One hugely successful project that continues to deliver was the setting up of the New Forest Remembers Portal where visitors and residents could add their own stories and information to the knowledge pool. All the articles from New Forest Remembers Portal have been imported into New Forest Knowledge, which came about due to the success of the New Forest Remembers portal. Those specific articles can be found here: New Forest Remembers Contributions
The enhanced assessment is an update of the original Desk Based Assessment produced by Maritime Archaeology Ltd with all the results following a period of fieldwork, acquisition of oral histories and identifying additional archive material.
Sections: 1 – 3.3 are mostly the original work produced by MA Ltd though additional new Sections: 2.5 – 2.11 have been added regarding the fieldwork and oral history phases as well as archiving and dissemination. The Assessment of Records: Detailed Review Based on Sub-Units (Section 3.4) has been updated with mini 'Field Survey', 'Site Improvement' and 'Further Work Required' reports. If this has resulted in an updated significance this is clearly identified in the tables. The final section of recommendations and conclusions has also been updated with reference to the newly acquired information and data.
Click on the links below to download.
Photos:
Final Report Appendices
Appendix 1: Original Maritime Archaeology Limited Project DBA – New Forest Remembers World War II MA1832 Final
Appendix 2 & 3: Original MA Limited Project DBA – MA1832 – Monument Classification System
Appendix 4: Original MA Limited Project DBA – MA1832 – Gazetteer
Appendix 5: New Forest Remembers National Mapping Final Report (Download from Historic England website)
Appendix 6: New Forest Remembers Volunteer Roles
Appendix 7: Bucklers Hard Arch Evaluation Report. Wessex Archaeology
Appendix 8: Park Farm Arch Evaluation Report. Bournemouth Archaeology
Appendix 9: Dibden Bay Survey Report. University of Southampton
Appendix 10: DA45 – BREAMORE MILL Report
Appendix 11: Geophysics Report – Battle HQ Bunkers
Appendix 12: Structural Condition Surveys
Appendix 13: DP Consent Form V3 amended Nov 2012 Final – OH Section
Appendix 14: Ashley Walk Ministry of Home Security Target, New Forest, Hampshire, Geophysical Survey Report. Wessex Archaeology
Appendix 15: NFNPA WWII PROJECT – ORAL HISTORY RECORDING AGREEMENT
Appendix 16: Notes for – Oral History Transcription Checkers
Appendix 17: Oral History Team Training – Podcasting & editing
Appendix 18: Oral History Index EXCEL SHEET
Appendix 19: Oral History Training – Interviewer
Appendix 20: TEMPLATE – Name Code – Name – OH Transcription
Appendix 21: Volunteer Agreement Letter – Template
Appendix 22: List of War Diaries relevant pages and records held by NFNPA
Appendix 23: New Forest Remembers Interpretation Panels
Appendix 24: New Forest Remembers Online media articles
Appendix 25: Solent 70 Final Report
Appendix 26: Junkers JU 88 Handling Collection by MAT
Acknowledgements
The project team would like to express their gratitude to all those individuals, groups and societies who made the New Forest Remembers Project such a success. The list of individual names involved is immense, but is testament to the interest and demand for knowledge and information on this defining period of New Forest history. In no particular order thank you are owed to the funders who made the project possible; the Heritage Lottery Fund (HLF), New Forest National Park Authority (NFNPA), Higher Level Stewardship Scheme (HLS) distributed through the New Forest Verderers, ExxonMobil at Fawley and the New Forest Centre. Thank you to the wide range of project partners and stakeholders for their advice, support and continued engagement with the project. Thank you to the large number of landowners who allowed our volunteer teams to walk their property recording and assessing the extant archaeology.
The project is hugely in debt to its dedicated team of volunteers; without who the following project report would look very different. Our volunteer teams have been involved with all aspects of the project; field survey, research, educational work, recording and transcribing memories and sharing their knowledge with both the project and the wider community. Directly linked to the volunteer work on the oral histories is a big thank you to the community of contributors who happily shared their memories and personal archives and allowed the project to add levels of detail and illumination to the surviving WWII archaeology on the New Forest and reveal information about sites that have long since disappeared. These memories allow the entire New Forest community to find something to relate to and engage with and ensure we don't forget this important period in our shared history.
We would also like to express our gratitude to the all the NFNPA staff who have helped with various elements of the project since its conception and the team at Maritime Archaeology Ltd for their well informed and wide-ranging input into the project. Finally, the New Forest Remembers intends to continue to support and champion the work of the individuals and groups who have contributed to the project in their ongoing work, research and engagement with the New Forest community as their work is essential in preserving our history for future generations.
James Brown MSc PCifA and Gareth Owen BSc (Hons) ACIfA – New Forest Remembers Project Officers
Date: 1939