What a List Page Shows
A List Page lists all the items resulting either from a General Search or from an Index Search. The results are shown on the grey background.
When an image is present for an item, it is shown to the right. If there is no image and the type of item is known, such as a book or map, a graphic is shown identifying the item as one of these.
Click on the Map tab to see the results on a map.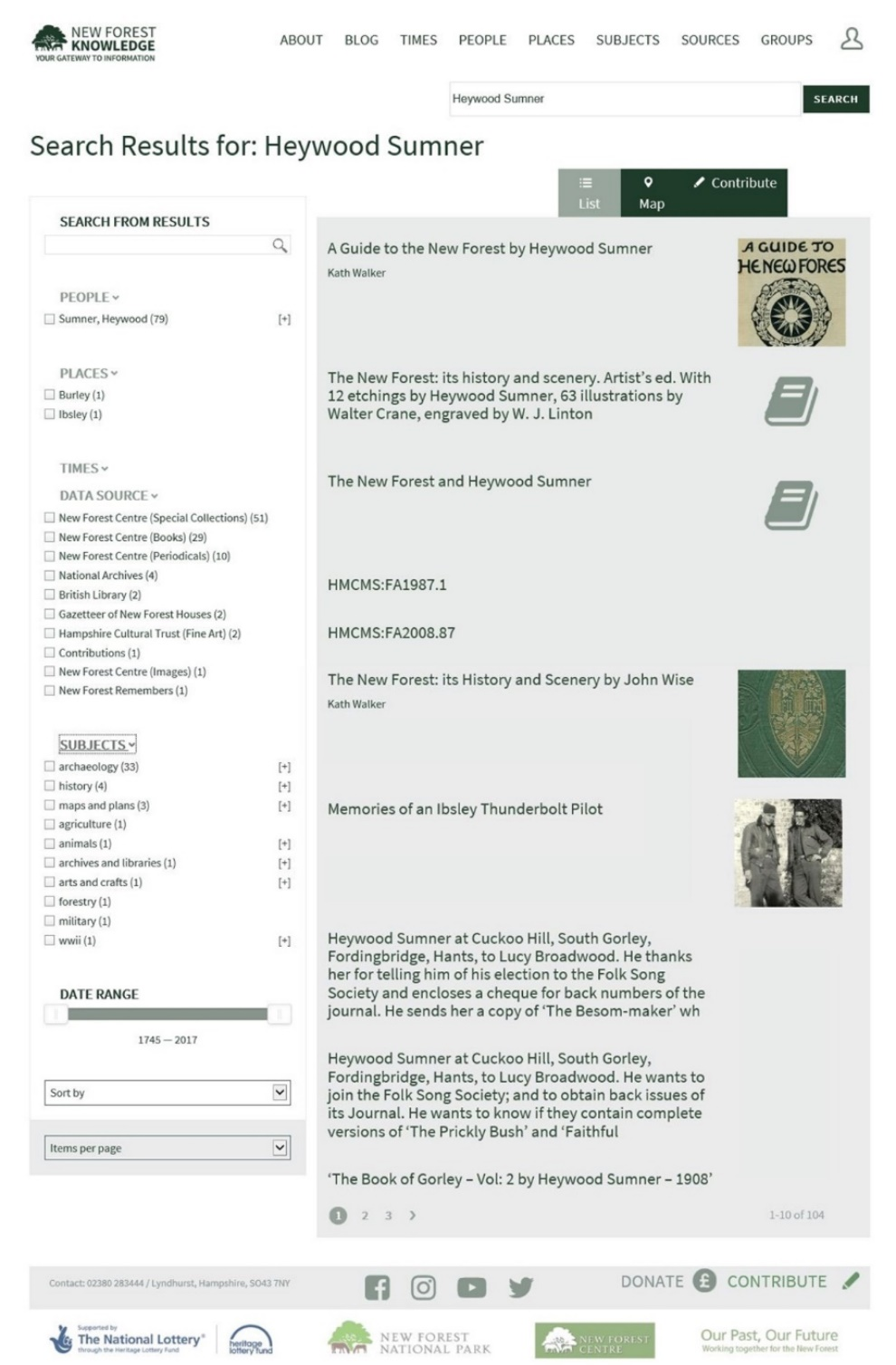 ---
Download the PDF of this text
User guide
Guidance is available on the following items. Please click on the relevant link below to read more. If you cannot find what you are looking for please contact us.
Getting Started  |  Searching  |  List Page  |  Item Page  |  Map Page  |  Making Comments and Contributions  |  Groups