John Tilston, Pilot, RAF Ibsley – IWM interview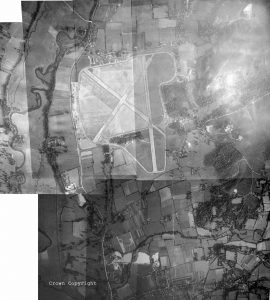 An interview with John Tilston, one of the pilots based at RAF Ibsley.  The interview can be found on the Imperial War Museum (IWM) website.
You can listen to the interview by following this link: John Tilston interview
In Reel 1 he talks about joining 118 and later 66 Squadrons in 1942 and his recollections of operations with them from RAF Ibsley, initial night operations, role in Dieppe Raid and flying Supermarine Spitfire Mark 5.
You can find out more about Ibsley Airfield in this overview article, which has links to other articles relating to Ibsley Airfield.
Date: 1942