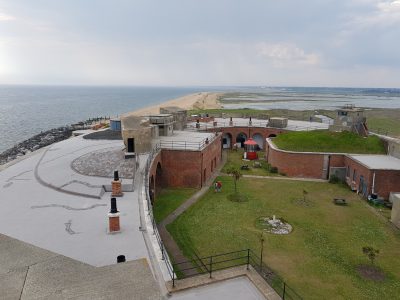 The New Forest National Park have been working with the Friends of Hurst Volunteer Group to undertake some building recording at Hurst Castle in advance of volunteer projects.
Focus has recently been on the WWII NAAFI, which was located within several of the casemates in the east wing.
The report is forthcoming however the first results include this 3D model of a WWII NAAFI kitchen range located in one of the Napoleonic wings in Hurst Castle.
You can discover more articles about Hurst Castle on New Forest Knowledge by visiting: Hurst Castle – Overview
Date: 1880