Heritage Walk: Brockenhurst – A WW1 Hospital Village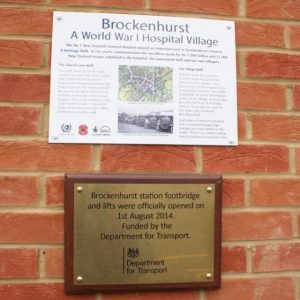 A specially created guided trail with plaques on the ground can help you discover more about Brockenhurst's WWI Hospital activity.
The most up to date information on this walk can be found on the Brockenhurst Parish Council website.
Follow this link: www.visitbrockenhurst.co.uk/ww1  for "More info" and a leaflet download.
You can also find out more about the Brockenhurst WWI Hospitals on this site:
Date: 1914