Dragonfly at Hatchet Pond
Colour archive film footage held at the Imperial War Museum (IWM) shows Hatchet Pond being used for the testing of the DRAGONFLY. The reason the testing was done here is still unclear, but it's thought to date from 1943. The original footage, at the IWM, is reversed (like watching it in a mirror). It wasn't until the film was 'flipped' that the distinctive shape and surrounding landscape of Hatchet Pond is fully revealed.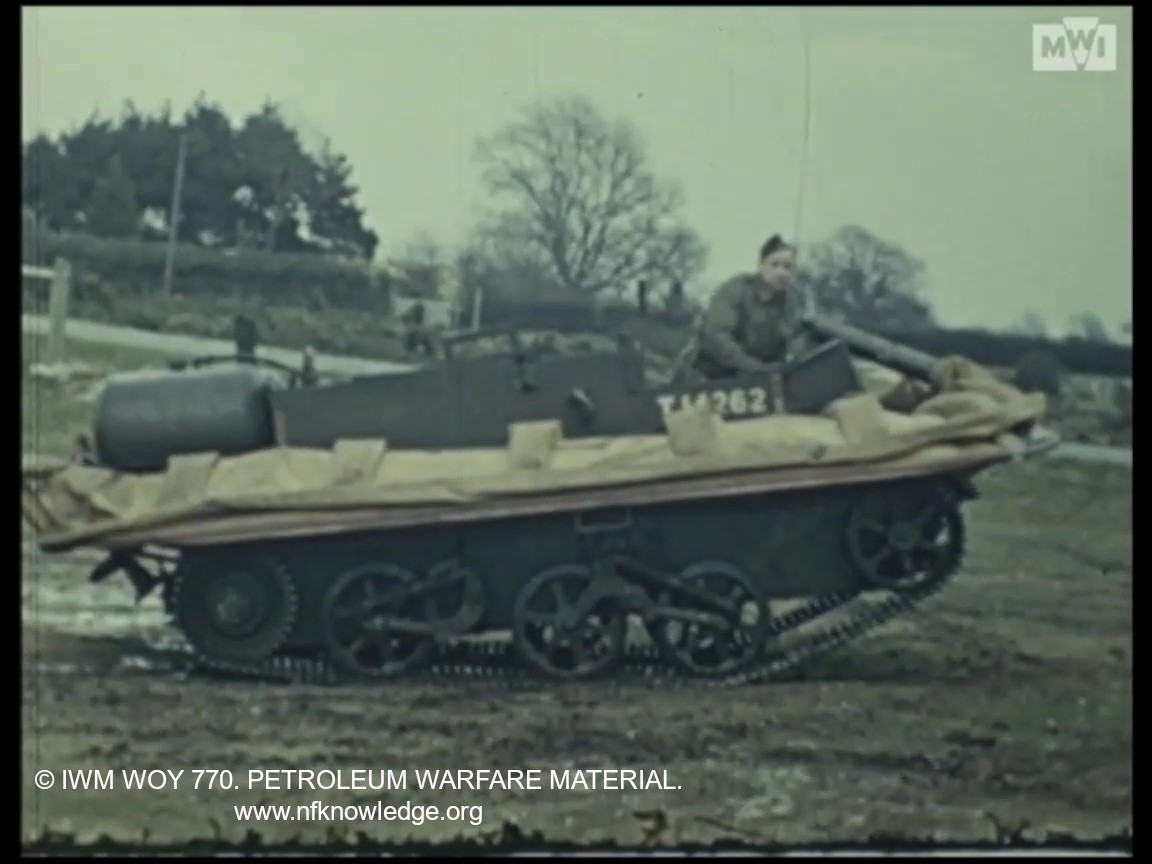 The Dragonfly was the name given to a flame throwing, floating, tracked carrier that could motor ashore and throw fire on enemy targets. The Dragonfly is possibly an evolution of the Wasp Mk I or the Ronson, meaning it's not a Universal Carrier, but most likely a Bren Carrier, fitted with Duplex Drive and a raisable flotation screens similar to those on the Sherman DD.
Shown in the film is a demonstration of the screens being raised and collapsed. Dragonflies were filmed parading around Hatchet Pond, with the yellow canvas side screens raised and there are various shots of them negotiating the pond's banks and demonstrating the collapsible screens. Also included is a display of the Dragonfly's full potential, not filmed at Hatchet Pond but possibly at Park Shore, near Needs Ore Point, as they come ashore, drop their screens and start to fire the onboard flamethrowers.
Date: 1943