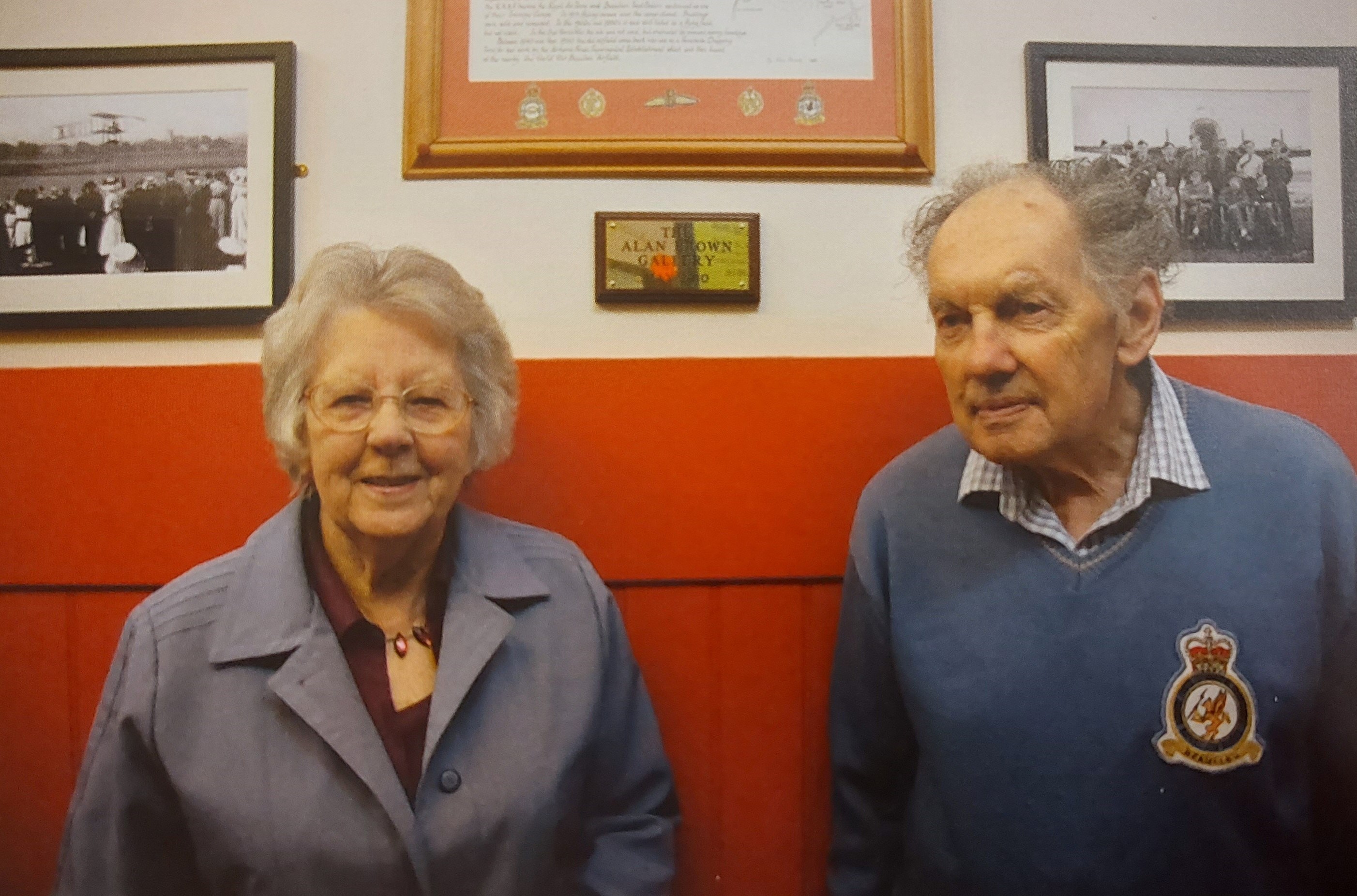 On Saturday 10th July a group met in East Boldre Village Hall to celebrate the work of Alan Brown. We all had something in common. We had in our care, exhibition panels, artwork, photographs and research by the late Alan Brown.
Alan John Brown was foremost historian of the twelve New Forest wartime airfields. Born in Wales in 1925, Alan joined the RAF in 1946, a year after the War ended. He decided the only way he could fly was to become a parachute jumping instructor. After two month of training a request was received from the Airborne Forces Experimental Establishment (AFEE) asking for six volunteers. Alan served eight years in the RAF, four of which were at Beaulieu. After leaving the RAF Alan settled in the New Forest as a teacher specialising in Art and History. In his retirement he wrote six books on New Forest airfields.
With his wife, Margaret, Alan put on travelling exhibitions. Like his books, his exhibition panels were all hand drawn at an exceptionally high level, with his instantly recognisable handwriting.
After his death, Alan's work was divided among various interested parties. For the first time, we attempted to reassemble, catalogue, and photograph it for archive and access purposes. Representatives came together from East Boldre Village Hall, the Museum of Army Flying, Boscombe Down Aviation Collection and the New Forest Heritage Centre, alongside private individuals. This was the first of three proposed meetings as work is completed.
Keep an eye out for material by, or about, Alan Brown as it is shared on New Forest Knowledge here