Cornwallis Remembered 1819 – 2019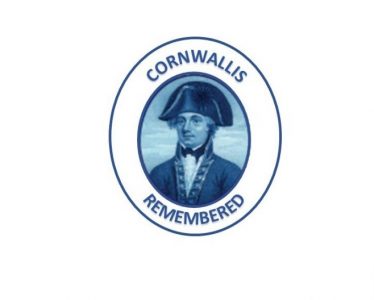 "Cornwallis Remembered" commemorates the bi-centenary of the death of Admiral Sir William Cornwallis, Milford's most distinguished resident.
Milford-on-Sea Historical Record Society (MOSHRS) has secured a grant from the Heritage Lottery Fund for its exhibition on the Navy, the New Forest and the Napoleonic Wars which features the three admirals who all lived in Milford at that time: Admiral William Cornwallis, Rear Admiral John Peyton and Admiral Robert Man. The exhibition will highlight the role of the New Forest in providing timber and ship-building skills.
The project is actively supported by The 1805 Club, the New Forest National Park Authority and the St Barbe Museum and Art Gallery. There will be a commemorative service at All Saints Church on Friday 5th July 2019, followed by a re-enactment of the arrival of the news of Trafalgar together with events on the village green. During the weekend of 6/7th July activities are planned to include visiting a Royal Navy craft moored at Lymington, exploring our naval connections at Buckler's Hard, and walking part of a new Naval Heritage trail between Milford and Buckler's Hard, taking in Lymington, Boldre and South Baddesley.
Local communities and organisations will have the opportunity to learn about our strong naval tradition and the pivotal role played by Admiral Cornwallis in the defeat of the French invasion threat. Napoleon had to gain naval control of the English Channel to execute his invasion plans, saying "Let us be masters of the Channel for six hours and we are masters of the world." It was Admiral Cornwallis, as Commander in Chief of the Channel Fleet, who thwarted the French invasion threat and decided on the necessity of creating and dispatching to Spanish waters the nucleus of that fleet that his friend Nelson was to command at Trafalgar.
The bi-centenary will also be celebrated with an exhibition at St Barbe Museum and Art Gallery in Lymington and a new heritage trail taking in Milford-on-Sea, Lymington and other important New Forest locations.
Cornwallis Remembered Film
Cornwallis Remembered video 10 may 2019 from Chris on Vimeo.
Date: 1744