Ashley Walk – Ship Target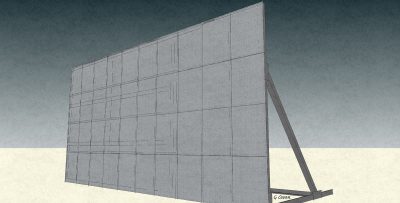 This huge vertical steel face target (6m high and 12m long) represented the hull side of a merchant ship and was constructed in a similar way. It was used for training and to test the penetration of air to ground ordnance including 20 and 40mm cannon rounds, 6pdr rounds fired from the Molins Gun (or Tsetse) fitted to converted DH Mosquitoes (designed to be used against U-Boats) and rockets launched from a variety of aircraft including Hawker Hurricanes.
The Ashley Range Overview page contains a series of links to pages about the other targets on the range.
Date: 1942