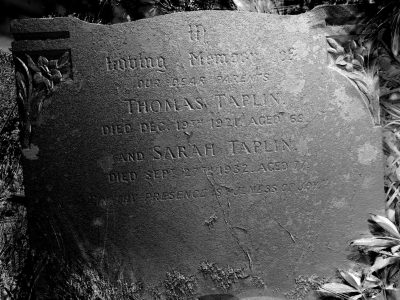 As part of the Our Past, Our Future, Heritage Lottery Funded (HLF) Landscape Partnership Scheme the New Forest National Park Archaeology Team have been working with Emery Down to survey the condition of, and record the monuments in Christ Church graveyard. The survey will help accurately map and identify monuments that can be conserved using HLF funds and will ultimately create a database for ongoing management of the graveyard. The other ambition is to make the list of burials and monuments within the graveyard available to the public on this site to help people who are researching their family trees.
As well as hard graft from volunteers we have been using technology to help us reveal the secrets of Christ Church; Reflectance Transformation Imaging (RTI). The process involves taking numerous photos of one monument with a raking light and then letting the computer do the hard work to produce some amazing results. If you are interested in learning more about RTI photography you can do: here. The results produced highlighted how valuable RTI is; as the inscriptions that were once illegible have now been legible, providing a greater resource within the overall survey and documentation process.
We will be returning to Emery Down on Sunday 19th August 2018 at 14:00 to undertake the next survey area. All are welcome to come and give it a go and help compile the graveyard record. If you are interested in joining then email archaeology@newforestnpa.gov.uk for more information.
To see what we have been upto in Christ Church Graveyard to date have a read of the this article on New Forest Knowledge: Revealing the secrets of Emery Down Churchyard
Example of RTI Photography at Emery Down