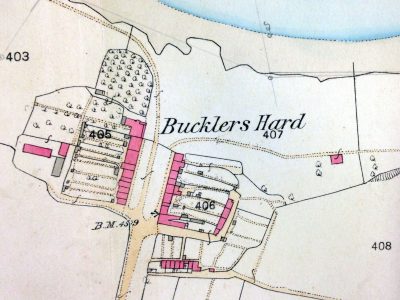 New Forest Gallery Exhibition
21 Jan – 15 Apr, open daily
Discover the biography of the New Forest and its people through maps chosen from the Christopher Tower Reference Library.
These maps of large and small scale, illuminate not only the landscape but the individuals and institutions that shaped the Forest as it is today.
New Forest Centre         
Lyndhurst SO43 7NY
www.newforestcentre.org.uk
023 8028 3444
Image: Section from Hampshire Sheet LXXXI.I at a scale of 1:2500 from the parish book: 'Ordnance Plan of the Parish of Beaulieu. Liberty of Beaulieu. In the County of Hants. Surveyed by Captn Sanford R.E. Zincographed under the direction of Captn. Parsons R.E.F.R.A.S. At the Ordnance Survey Office Southampton. Published by Colonel Sir Henry James R.E. F.R.S. & c. Superintendent October 1868.