The AFEE Parachute Drop Zone "T" Letter at East Boldre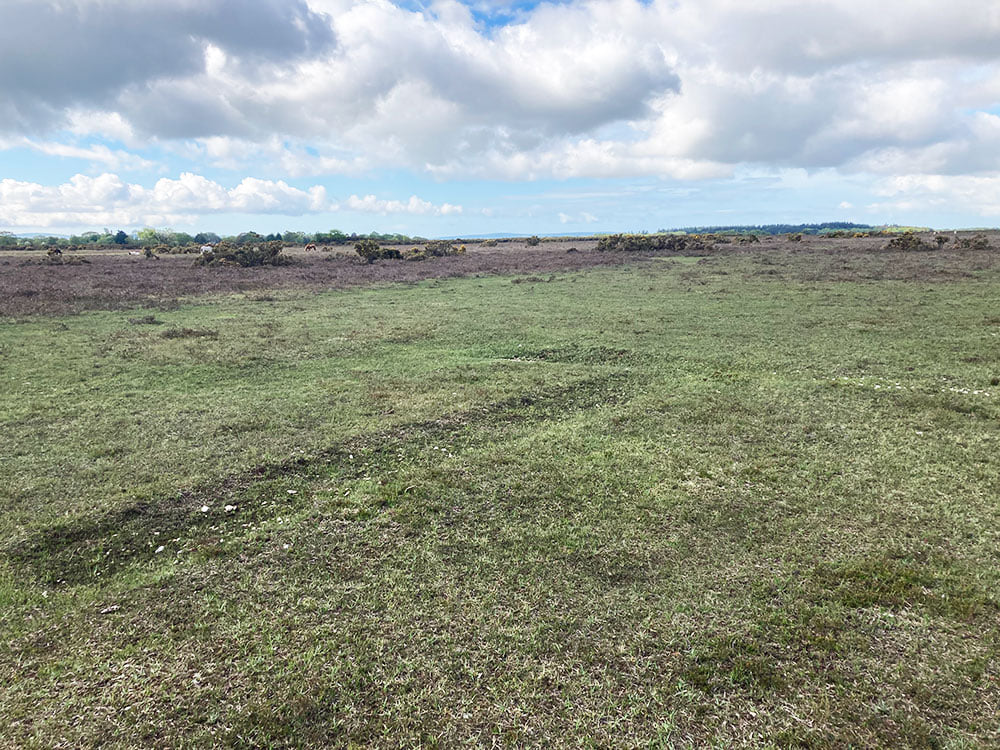 From late 1945 through to 1950, the Airborne Forces Experimental Establishment (AFEE) worked on the site of the RAF Beaulieu Airfield, testing new aircraft and parachute drops. For parachute testing they would take off in plane from the WW2 runways and then drop over the road on the site of the old WW1 airfield at East Boldre.
To help the parachutists know where to land on the East Boldre heathland, a large capital T-shaped letter was scored into the earth to a few inches deep, and filled with white pebbles and gravel. This meant the AFEE men had a target to aim for.
In 2021 you can still just about make out the T-shape in the earth as you can see from the photo.
For more detail and photos, please visit https://rafbeaulieu.co.uk/t-shaped-drop-zone-target-afee/ – this is a website dedicated to documenting the history of the Beaulieu Airfields.