Setley POW Camp – Post war civilian occupation – Linda's story
A new collection of photos has come to light offering another glimpse into the post war civilian occupation at Setley Camp.
Linda Fletcher spent the first 2 years of her life, 1951-1953, at 11 Larch Close, Setley Camp.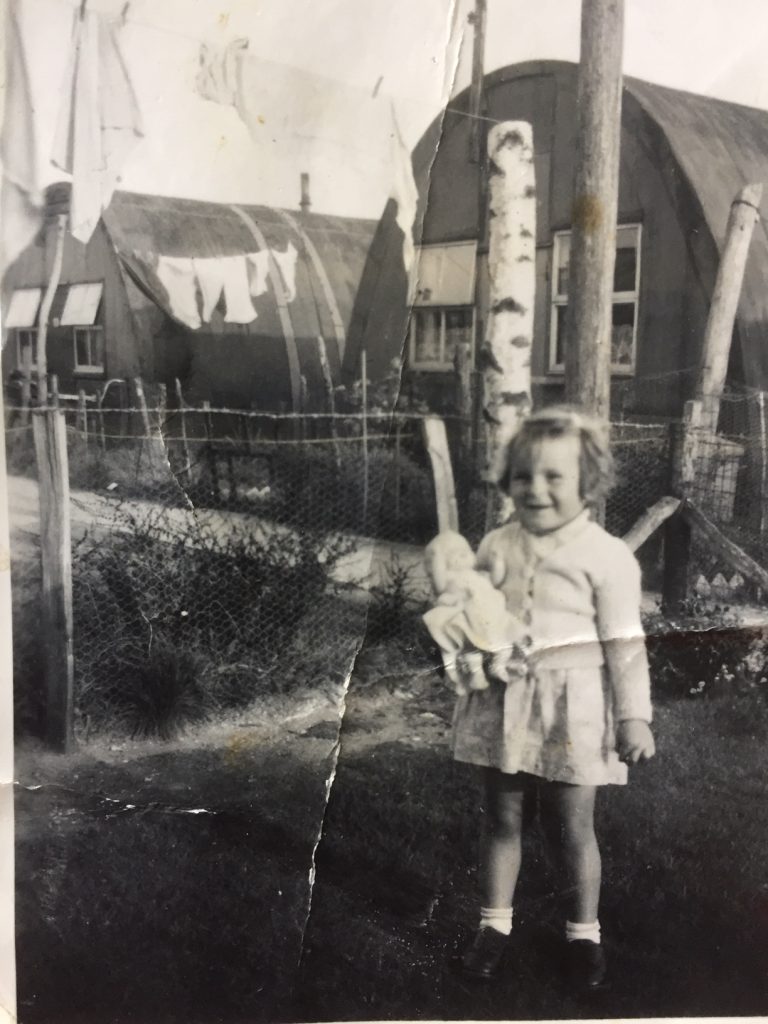 Linda went on to say, I don't know when Mum and Dad (Mr & Mrs Collins) moved in, possibly 1949 after Dad was demobbed. I have some photos, if you ignore the baby (me) in them you will be able to see the Nissen Huts up close, they all had a little fenced garden at the front obviously added on after the war.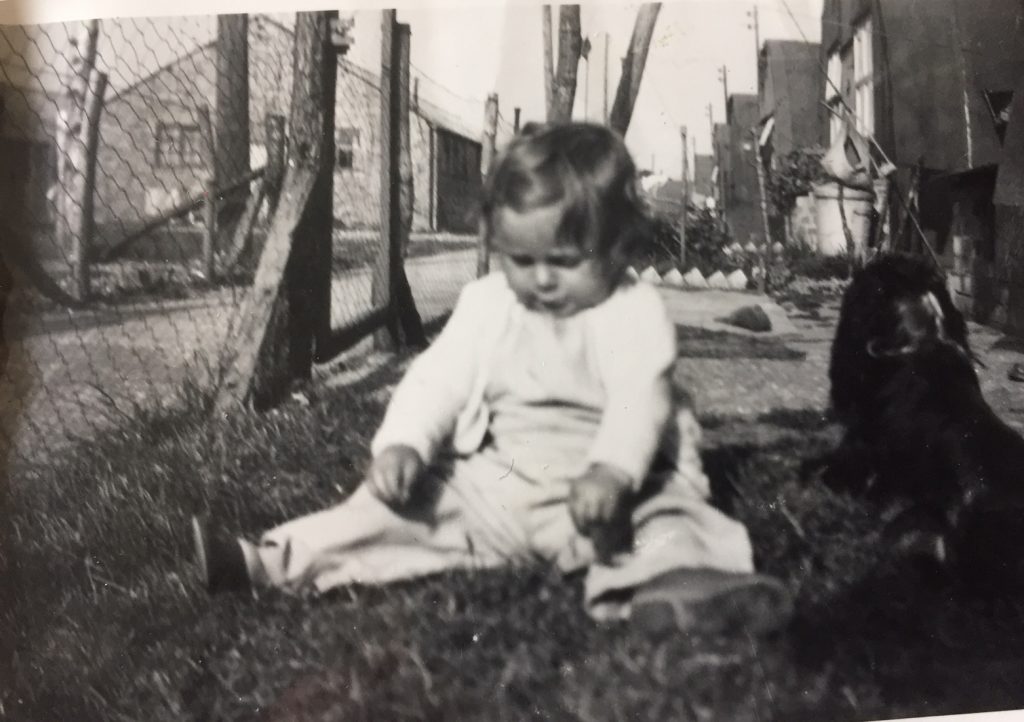 In the background of a few of the pictures you will see other brick buildings. The child with a dolly, at the communal washing lines, is me again but this time I am visiting my parent's good friends Mr & Mrs Horne, we had been rehoused to Boldre and eventually Mr & Mrs Horne went to live in Brockenhurst. Quite a lot of the Camp people settled in the area. The last picture is of me on Dad's motorbike and sidecar with the Camp's perimeter fence in the background probably taken at the end of the 50's.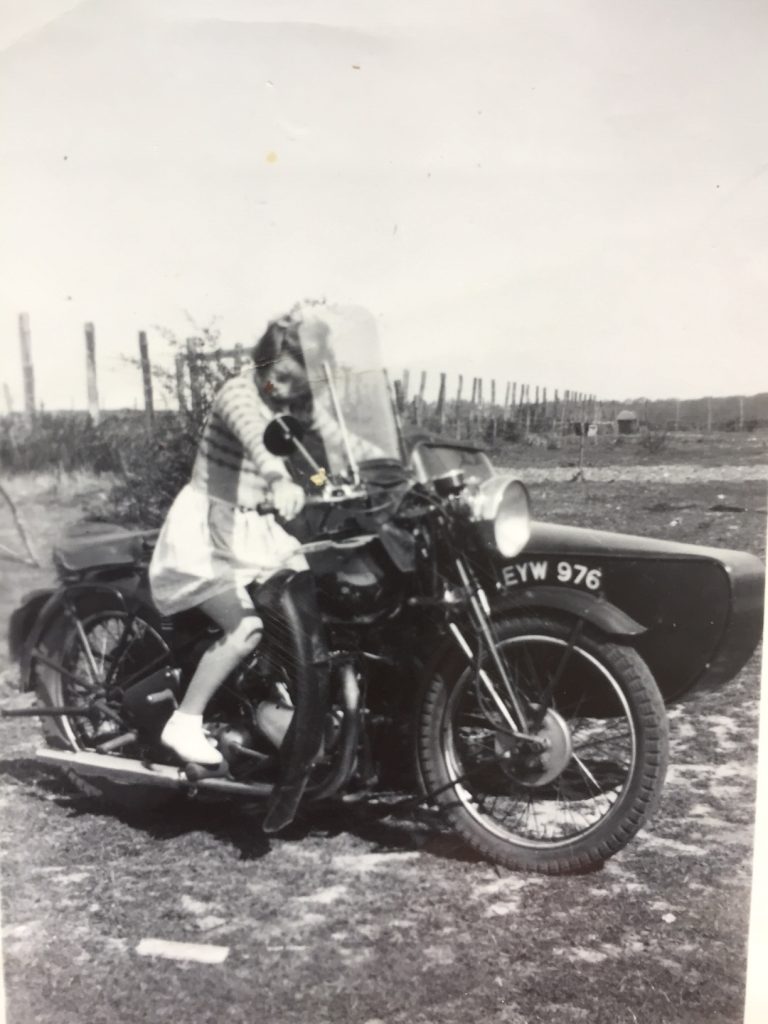 If you have any memories or photos of the camp please do get in touch.
Date: 1949