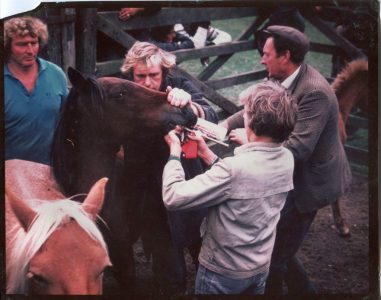 Fascinating accounts of commoning life have been brought together in a new collection of memories and photographs.
Through Our Ancestors' Eyes features the stories of 20 families and hundreds of photographs depicting commoning, forestry and agriculture in the Forest.
The project was part of Our Past, Our Future, a £4.4 million Landscape Partnership Scheme for the New Forest supported by the National Lottery Heritage Fund. Led by the New Forest National Park Authority in partnership with 10 other organisations, the scheme has undertaken 21 projects to restore lost habitats, develop skills and inspire a new generation to champion and care for the New Forest.
The archive, which includes audio clips plus transcriptions, was created by the Commoners Defence Association (CDA) with help from the New Forest Heritage Centre. Volunteer Patrick Keane, with the help of Kerry Barrass, spent many hours preparing the records for publication on the web.
Hear members of well-known commoning families talk about their ancestors and life in the forest.
All the photographs, audio files and transcripts are stored at the Christopher Tower Library at the New Forest Heritage Centre in Lyndhurst, and are available on the New Forest Knowledge website. https://nfknowledge.org/groups/through-our-ancestors-eyes/