Memories of an Italian PoW's gift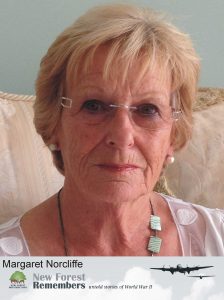 An oral history interview with Margaret Norcliffe.  Interview Date 11/10/13
Born 1942.  Father had a garage in Woodside Road, Southbourne, which carried out maintenance on trucks for the Army and American GIs and also from Setley. Has a toy truck made for her when she was 2 by an Italian prisoner of war at Setley (now donated to the project).  Has documents from when her father was in the Home Guard.  She learnt to drive at Holmsley South.
Interview Quick Clips
All material is © 2013 New Forest National Park Authority.
Full transcription of interview recordings.
Download transcription (PDF)
Interviewed by: Gareth Owen
Transcription by: Sue Jackson
Checked by: John Martin
Audio Editor: Cosmic Carrot
Date: 1945