Introducing The New Forest in Sound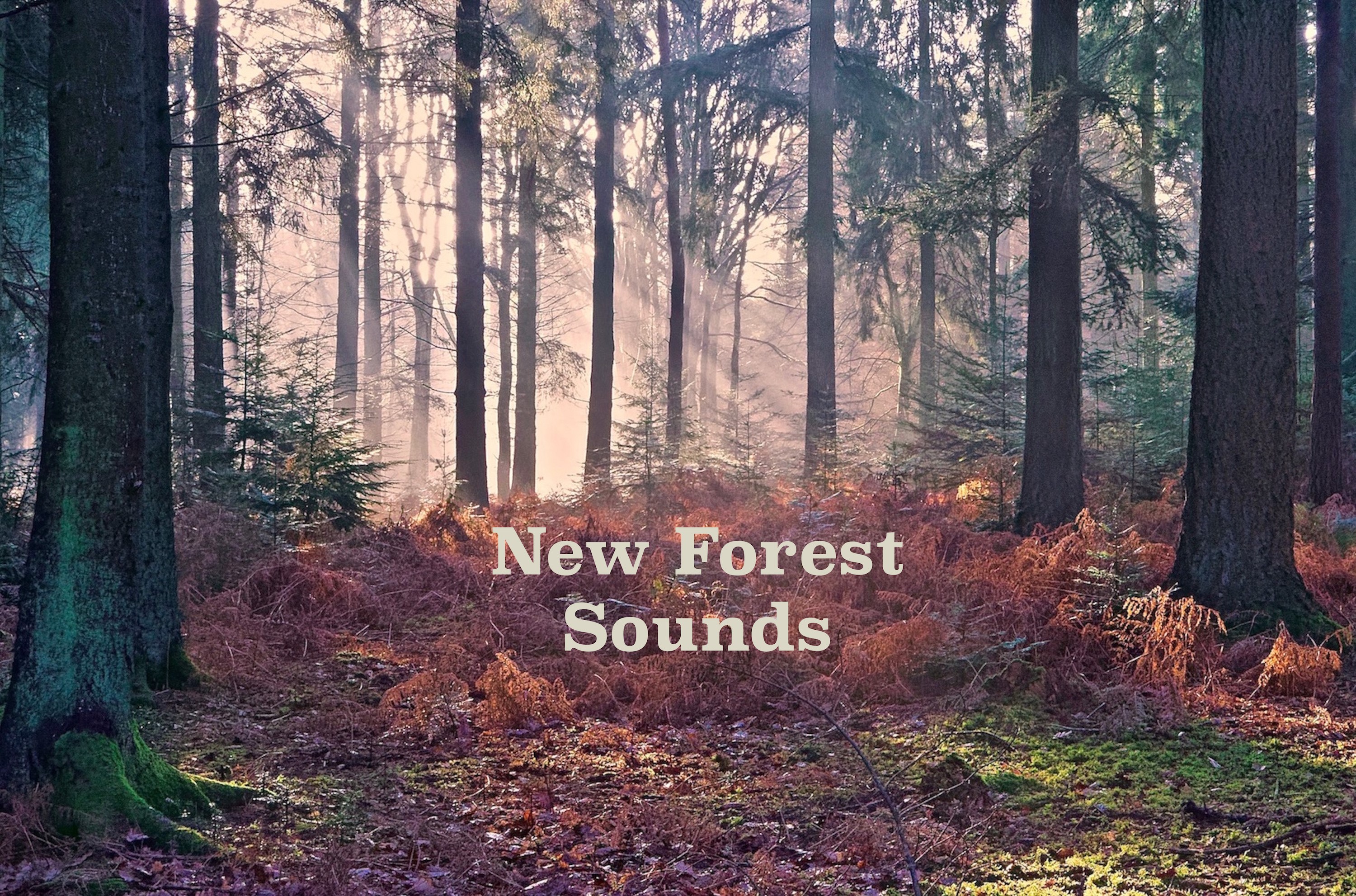 Hello, I'm Clive and it's nice to have you here. The New Forest is my home and it's where I pursue my audio hobby. I usually carry a portable sound recorder with me wherever I go in the forest and, over the years, I've recorded many of the sounds that I've come across – the sounds of my forest; the woods, the birds, the streams, the sounds of the villages and the natural rhythms of this beautiful National Park. These are my soundscapes. I also sculpt pieces of sound from field recordings captured in the forest that I manipulate into new things. I call these my Sound Art pieces. Finally, I compose 100% forest-inspired ambient music.
Bringing The New Forest to you, wherever you are
Although some of my sounds are being used for research and historical purposes, the main reason for producing them is to enable you to immerse yourself in the atmosphere of The New Forest, even if you can't always get here to enjoy it in person. In short then, my mission is simply to try to bring the New Forest to you, a sound at a time, wherever you are!
The curated sound recordings that are introduced here on New Forest Knowledge are a small subset of those residing on my own ever-growing website called www.newforestsounds.co.uk. On the latter, there are many different sounds that range across a variety of topics, from soundscapes to birdsong, water, transport, wind and weather and so on. Here, I've simply tried to give you an interesting introductory flavour of the full online archive. I hope you'll find some enjoyment and interest in listening to the selections. if you'd like to listen to more, then you will be most welcome on my website anytime.
Click here to explore my contributions so far.
Natural sound is good for you
Did you know that natural sound is good for you? From bubbling streams, birdsong and natural sounds, to the bustle of our villages and peaceful ambient music, research suggests that generally bringing the sounds of nature into your life can be very beneficial; it's widely proven to significantly reduce anxiety and stress levels. I've even made complete programmes for Lymington Hospital Radio to help to do just that for patients recovering from illness.
Try this for starters…
If you'd like a taste of the enjoyable and relaxing benefits of the sound of our forest, simply settle back somewhere nice, and begin your journey into sound with me by trying this recording of dawn birdsong in Brockenhurst
The link to the sound should open in a new tab in your browser, so you can keep your place here and come back again where you left off.
What you'll find in these posts.
As you begin to explore my New Forest sounds, you'll come across field-recorded soundscapes, together with unusual sound art pieces the have been manipulated from forest sounds and then handmade into something new, often using historic reel to reel tape machines and techniques. Added to that, on the main website, you'll find quiet and pensive ambient music that is 100% forest inspired, and sometimes combines musical sounds with natural soundscapes to produce its relaxing effect.
It's all completely free.
My whole New Forest Sounds initiative is a not-for-profit activity and entirely free for everyone. If you like it, then try to visit the main site regularly, because more new sounds are being added bit by bit as I record, compose and produce them. If you wish, you can even subscribe so that you get an email whenever a new sound is added to the collection. There's a form for this on the website.