Edward Mudge, an interesting man? – Article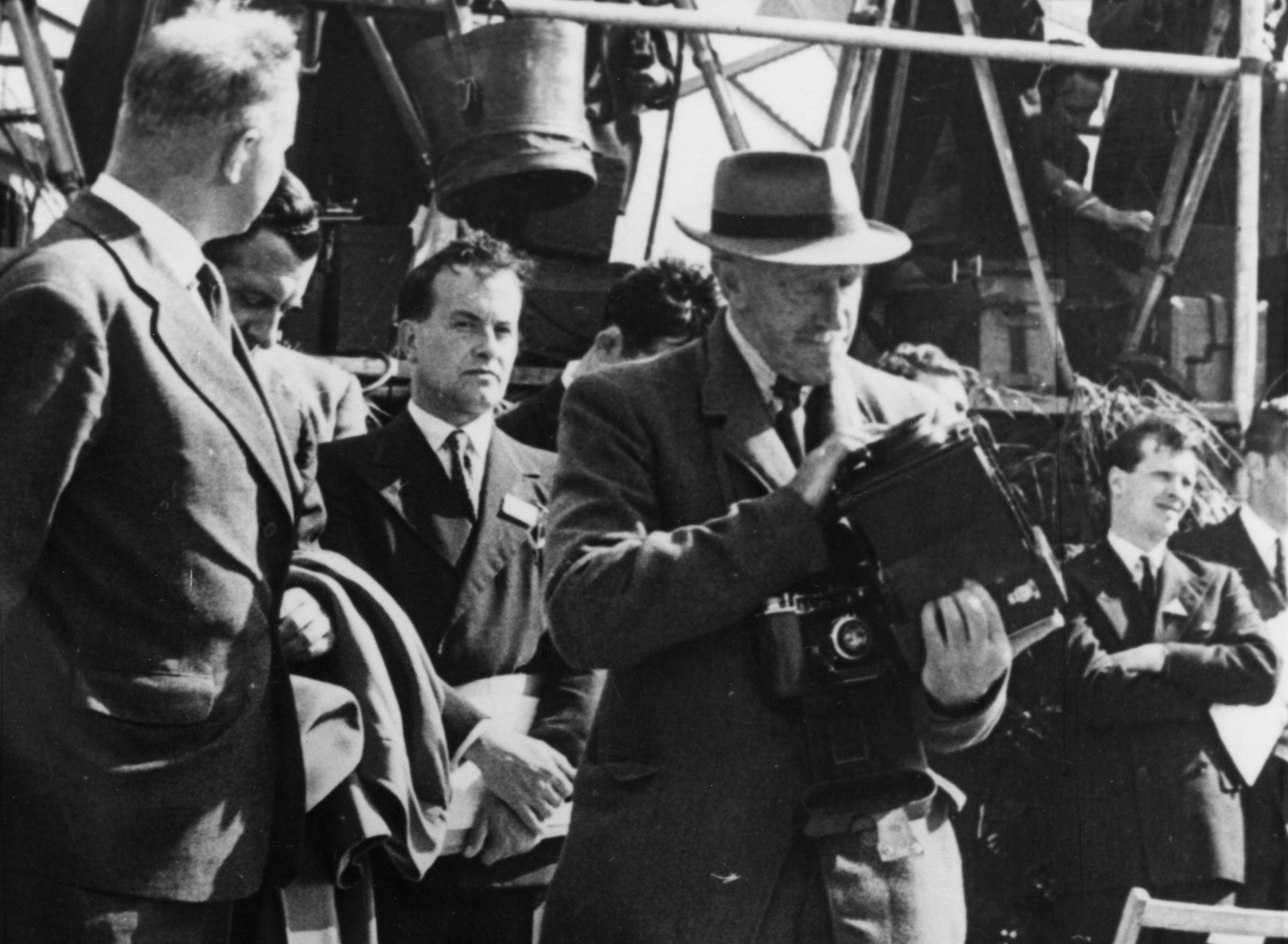 When I first heard of Edward Mudge, he was described as a photographer and wildfowler. People locally who know his name identify it with his iconic photographs. Many were made into postcards and their images decorate scores of local books and websites. It was said he kept a diary of his wildfowling activities in which he inserted illustrations. I must say he intrigued me and I decided to investigate him.
Records show that Edward was born in Southampton in 1881 to a family of tinsmiths. In 1904, he moved across Southampton Water to the Fawley area, in what is now known as the Waterside. He is known to have lived on a house boat in Ashlett Creek from then. There is a photo by him of Ashlett Creek, possibly taken in 1908, not long after he arrived there. The mill building shown still exists, now part occupied by a sailing club.
Nowadays Ashlett Creek is an environmental anomaly; a small muddy creek off Southampton Water. It is sandwiched between the chemical industry of Fawley oil refinery on one side and oil-powered Fawley power station, now closed, on the other side.
Back in the early 20th century it was a reed-filled creek with the tide mill milling corn, and indeed Mudge was known to have a dark room for developing his photographs in the attic of the mill. From this base he must have undertaken his photographic activities, and his wildfowling presumably among the reeds of Ashlett Creek, and elsewhere on Southampton Water.
I arranged some of interviews with people who had an interest in him, and found out no one has ever been close to publishing a history of him. One of the interviews was with Graham Parkes of Waterside Heritage Centre in Hythe, and another with a woman who I was told was Edward's 'niece', which was at least one generation out of step. She turned out fortunately to be his granddaughter and remembered him well.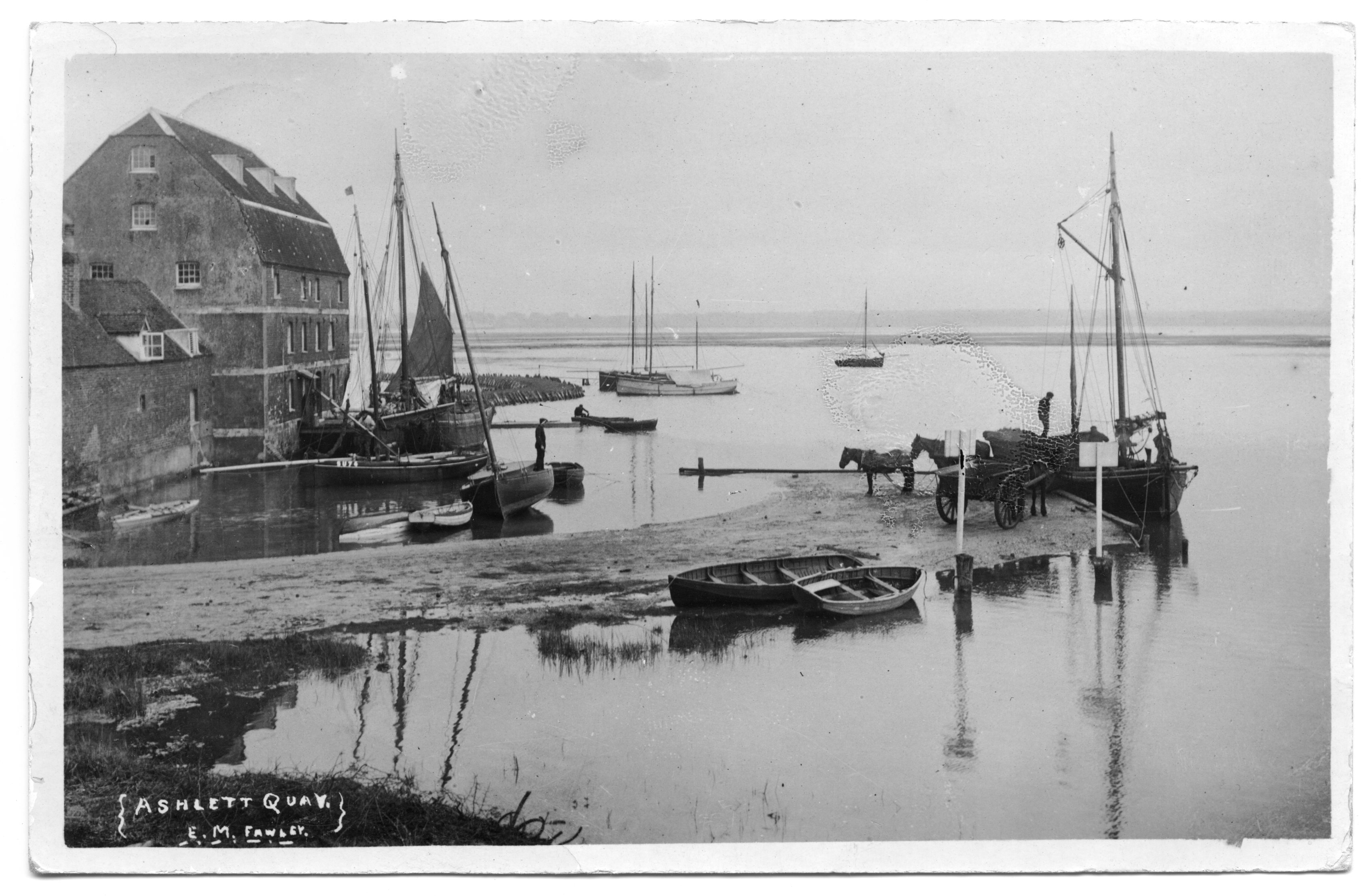 I tried to discover what wildfowling he did. Was it merely stalking the ducks, geese and other wildfowl and drawing them, or did he shoot them?
Admittedly somewhat naively, I did not know. Graham Parkes told me the answer. He said loudly, "bang, bang, dead". Mudge sold the carcasses of the birds for their meat to a game dealer, probably to supplement a rather meagre income from photography.
Wildfowling and photography were the passions of his life. When he wasn't shooting the fowl, he was to be seen out on his bicycle pedalling through the villages and countryside along Southampton Water. Over the decades he took many thousands of photographs. On the back of his bike he had a wooden box in which he kept his camera and other photographic equipment. Only much later did he have a small car.
Edward served in the Hampshire Regiment in the first World War, and his granddaughter has some photographs he took during the war. Research with the Hampshire Regiment has shown that he did serve as a Private, but no record of where he served. We wondered if he had an official capacity as a photographer, but there is no record of him having such a role.
In 1922 he married and moved to a bungalow he had built in Fawley. He had three sons. In 1936 he moved into a shop and photographic studio in Fawley High Street, which operated until 1955.
Initially at least, two of his sons joined him in the business, but as the years passed they left to pursue other careers. His granddaughter said he became very set in his ways, and somewhat obstinate; an example of which is his insistence on using a glass plate camera to the end of his life, even though the technology had moved on long before. His obstinacy is supposed to have created friction between the sons and their father. Two of the sons joined him in the business, but left after a few years. The story is told that, after his death in 1964, one of the sons buried a large number of his glass plate negatives in the garden! The sons are all dead long ago, and this cannot be confirmed. Certainly no one is aware of the negatives existing today, even though there would have been a large number. The plates are not available but many, many of his prints are.
Of course, we have been talking about his local photographs and postcards. He was also commissioned by individuals and families to take their pictures for their own use: portraits, births, marriages and deaths. These are all naturally in the hands of the families that commissioned them.
What about his wildfowling diaries? His granddaughter has lifted the fog. There are five diaries covering different periods through most of his life, all focussed on his wildfowling, although they naturally mention other aspects of his life too. Two covering the later part of his life are in the granddaughter's possession, and the earlier three in the possession of another surviving relative. The granddaughter has shown me the two diaries she has, and indeed there are illustrations of the wildfowl, but only a few. They are in pencil or black ink and some of them are very fine. Being in private collections of course means that access to them is not available. But we can work on getting public access, with the owners' permission.
This is where the investigation has got to. He is surely an interesting man and I feel compelled to find out more about him.
Click here to browse the New Forest Heritage Centre's collection of Mudge images, purchased thanks to the generous assistance of the MLA/V&A Purchase Grant Fund.
October 2018