Help and tips on New Forest Knowledge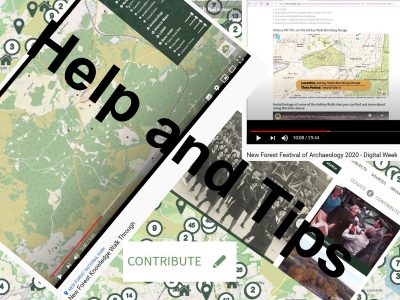 Need some help getting to grips with the New Forest Knowledge website?
This website searches multiple online archives as well as the material held at the New Forest Heritage Centre. It also has hundreds of contributions uploaded by groups, New Forest projects and much much more.
Here are some short films to help you get around this online interactive archive. We will produce more in the future and add them here.






Making the most out of the Map. Map navigation and map layers:
Navigating the contributions. Digital resources via the NFK website.
If you're having trouble using the site do have a read of our Guide Articles, but if you can't find the answer then do add a comment below and we will try to help.