Airfield Bombing Decoy Q160b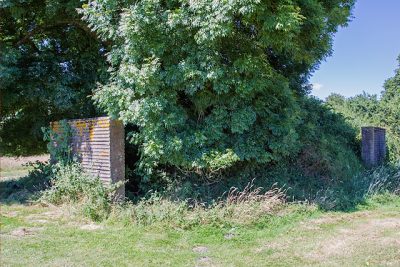 A Second World War 'Q-type' bombing decoy located at Moors Valley Country Park, Verwood (SU 100 066). It was built to deflect enemy bombing from Royal Air Force Hurn airfield and later used for Royal Air Force Ibsley airfield. This 'Q-type' night decoy site displayed a series of lights to simulate an active airfield. It is referenced as being in use between 18-JUN-1942 and 12-AUG-1942.
Aerial photography from 1981 shows an uncovered control building standing on the site in reasonable condition, with its south-east entrance fronted by a blast wall. A further bombing decoy for Royal Air Force Hurn was located at Ridley Plain and a second decoy for Royal Air Force Ibsley was located at Woodgreen.
Monument Number:    1466158
To see some more images of the site visit geography.
Date: 1942