Memories from the Home Guard and 5 Commando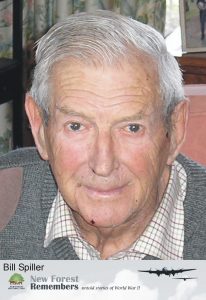 An oral history interview with Major William (Bill) Spiller. Interview Date 02/04/2013
Bill was a young member of the Junior Training Corps and along with his father, joined his local Home Guard where he learnt to fire a service rifle and parade with the 'troops'. He has vivid recollections of 'planes, bombers and crashes that affected him. When Bill was old enough, he joined the army and was sent to the Far East.
Interview Quick Clips
All material is © 2016 New Forest National Park Authority.
Full transcription of interview recordings.
Interviewed by: Sue Jackson
Transcription by: Leander Johnson
Checked by: Sue Jackson
Audio Editor: Cosmic Carrot
Date: 1938