Library Open Day 18 Jan 2020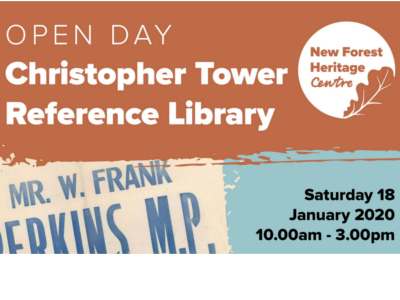 Ever wondered what was going on in the New Forest 100 years ago? Any other questions about the area you would like to answer? Come along to the Christopher Tower Library Open Day. Situated on the first floor of the New Forest Heritage Centre, the Library contains an extensive collection of books, maps, images and ephemera.
Visited already? Our collections are growing every week with new and interesting material to explore.
Our volunteers will be on hand to assist you on your visit.
We look forward to welcoming you on Saturday 18 January between 10am and 3pm.
Date: 18/01/2020