Forest Figures: Félicité Hardcastle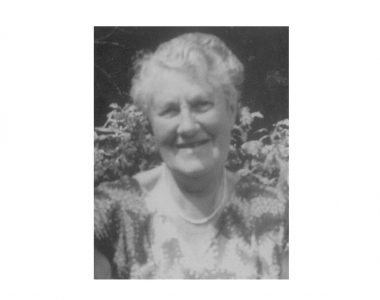 The New Forest has inspired many throughout history to research and write about its natural beauty and unique past. However, recently, whilst volunteering at the New Forest Heritage Centre, I was drawn in particular to the work of Félicité Hardcastle of Burley; a woman of a great many talents and interests. As well as being a pivotal member of the Burley village community, she was an archaeologist, historian, an amateur botanist. Born in 1901 in Oxfordshire, Miss Hardcastle moved to Burley in 1918 with her mother shortly after her father's death. Despite being a newcomer to the New Forest, Félicité developed a deep love for the area and became a much admired figure in Burley and beyond.
Miss Hardcastle devoted much of her adult life to researching the history of Burley village, culminating in her book 'Records of Burley: Aspects of a New Forest Village' published in 1950 and subsequently extended and revised in 1987. The book provides detailed notes on every imaginable aspect of Burley, including its archaeology, schools, charities, trades, place names, and flora to name a few. She also includes a great number of photographs, newspaper clippings, and drawings of various buildings, people and events in the village. The book is both wonderfully broad in scope whilst providing a very personal insight into everyday life in Burley. A particular highlight for me is the description of one local man – Charles Dennett – who would sell lollipops to the local children occasionally seasoned with cayenne as a punishment to those who would eat sweets in church!
In addition to her knowledge of local history, Miss Hardcastle was also a wildlife enthusiast. She saw nature as crucial to understanding the history of a place and its people, writing in the preface to her book Records of Burley (1950): "…especially in a Forest village such as Burley people must be seen against the background of woods and fields, birds and beasts and even the very soil itself". Félicité had her own 'Nature Notes' feature, in the monthly Burley Parish Magazine, in which she would write her own observations of the local landscape and its flora and fauna. Living in a cottage very close to Long Pond, many of her jottings were informed by the birds and animals that she would see and hear around the water. Her Nature Notes columns make for very pleasurable reading, and were a well appreciated feature of the local magazine.
All the research and knowledge that Félicité had of Burley's history and wildlife she was keen to share with her community. Together with her book and publishings in the local magazine, Miss Hardcastle frequently gave lectures at the Avon Tyrell Youth Centre, introducing young people to the history and wildlife of the New Forest. She also came to take up many important roles within the village community including Parish Councillor and School Governor. She was also involved in the Scouting movement, acting as the local Cubmaster for almost 30 years which earned her the Scout Medal of Merit.
In December 1987, Félicité was awarded the British Empire Medal for her services to the community in Burley: a well deserved honour. She passed away the following year at the age of 85. The Christopher Tower Reference Library now has a collection of her notes, newspaper cuttings and correspondence which serve to highlight further the love and care Miss Hardcastle had for her village and her work. It is a real privilege and pleasure to be able to read an account of one New Forest village's people, environment and culture in such detail, and the popularity and value of her work today is a real testament to her evident enthusiasm, optimism and dedication.
Sources:
Hardcastle, F. (1987). Records of Burley: Aspects of a New Forest Village. Spalding: Chameleon International.
O'Donald Mays, J. (1989). The New Forest Book: An Illustrated Anthology. Burley: New Forest Leaves, pp.46-49.
Sibley, P. & Fletcher, R. (1986). Discovering the New Forest. London: Robert Hale Ltd.
Whiteley, C. Miss Felicite Frances Hardcastle. Online: www.royhodges.co.uk/Miss Hardcastle of Burley.pdf