Chronicles of the Belgians by Eleanor Ruth Dent
Dionis M Macnair is the daughter of Eleanor Ruth Dent and John MacNair
Eleanor Ruth Dent was born in 1899 in Dumfriesshire, Scotland. She came to Burley in the New Forest, Hampshire in 1907 as Burley had the reputation of being the best climate in the UK with the cleanest air.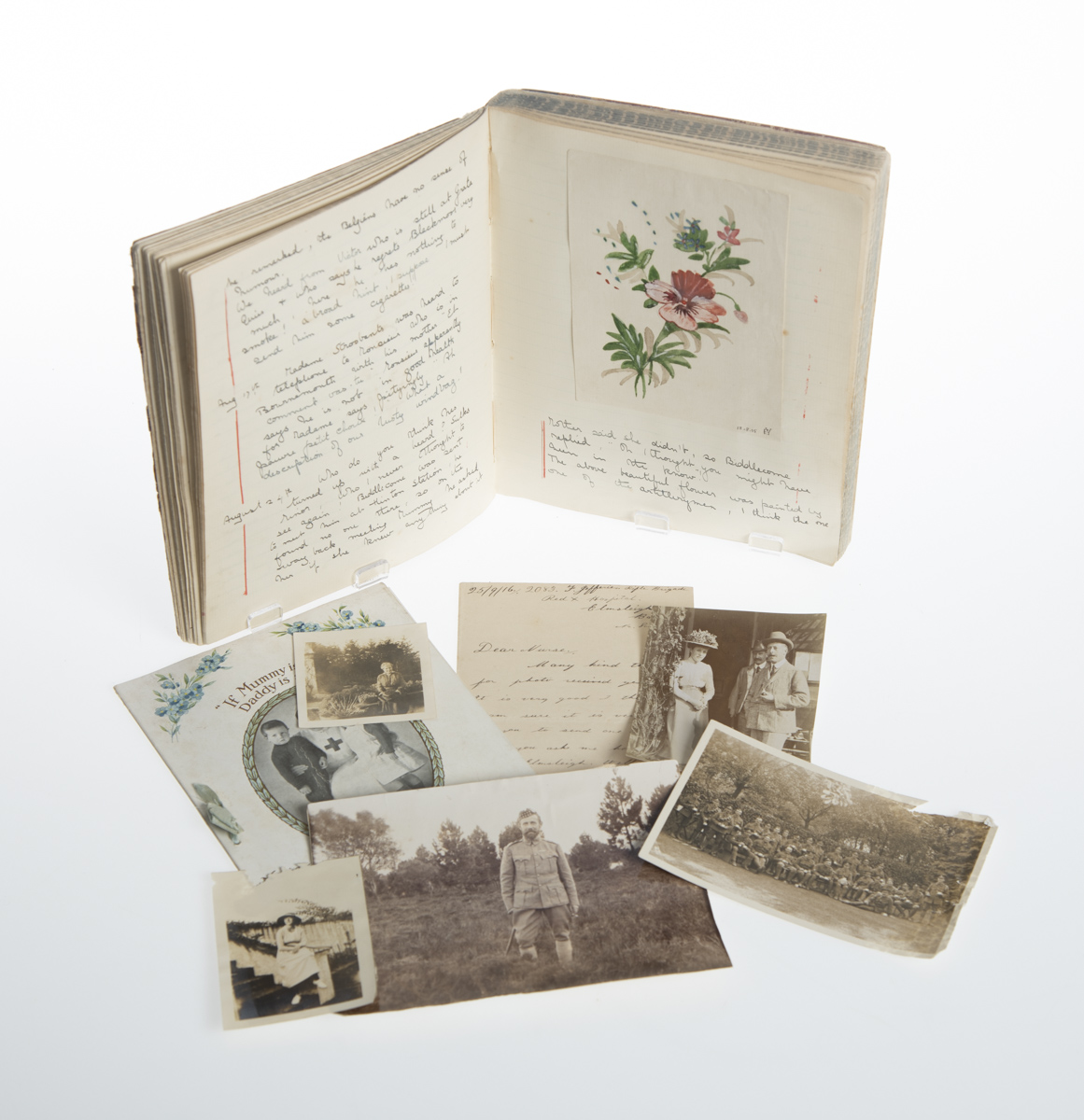 At the start of the First World War, Eleanor Ruth Dent was still a school girl at 15 years old. Along with her mother and neighbour Mrs Clough, she helped at Blackmoor convalescent House, looking after Belgian soldiers and refugees evacuated to the village. While her mother looked after the housekeeping Eleanor Ruth assisted with occupational therapy. She ran the small industries making toys and pictures with the men which they could sell.
She wrote an extraordinary account of the Belgians' experience in the New Forest entitled the '"The Chronicles of the Belgians" dedicated 'To mother and Mrs Clough as a souvenir of the Belgians who were the cause of much laughter during the sad years 1914-1915'. In the Chronicles she describes the various Belgians who arrived at Blackmoor, their daily routine and activities and events. She also included some illustrations. Looking after the Belgians for a bright young person (who later become a prominent illustrator of children's books) proved to be a mixed and sometimes frustrating if important life experience. Whilst writing The Chronicles of The Belgians, she also edited and illustrated a children's magazine called "The Pierrot" which was circulated all over the UK.
At the end of the First World War, at just 18 years old, Eleanor Ruth married a young submariner, John MacNair. She went on to have a long and adventure-filled life until her death on 24th July 1984. She is buried with her husband at the same church in Burley in which they were married.
This diary account has been digitized by the New Forest National Park Authority and transcribed by volunteer Sue Jackson. You can download the full transcription.
Credit:
These files were photographed as part of the Our Past Our Future Project.
Courtesy of Dionis M Macnair. © 2021 New Forest National Park Authority
Further articles on New Forest Knowledge relating to Dionis McNair and her mother Eleanor Ruth Dent
External Link: You can read more about the Belgian refugees in this Google book, Refugees in an Age of Genocide: Global, National and Local Perspectives. By Katharine Knox, Tony Kushner
Date: 1914