A Call for Papers – NFK 2020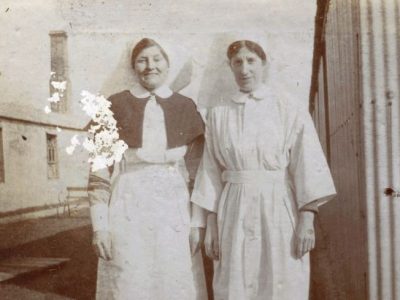 Branching Out: Health and Well-being in the New Forest
The fifth New Forest Knowledge conference
Friday 23 October 2020
Lyndhurst Community Centre
Improving our well-being is one of the biggest societal challenges currently facing communities across the world. National Health Service figures for the UK indicate that one in four adults experience at least one diagnosable mental health problem in any given year. The economic, emotional and societal costs are huge. This is not simply a medical matter that can be solved by prescribing drugs. Other factors must be considered too, including people's sense of identity, their human interactions, and their engagement with the environment.
Historically, the New Forest has been a place that people have visited for the positive effects it has on their health and well-being. There are many therapeutic dimensions to the Forest, from the curative properties of the 'chalybeate' springs to the beauty of the scenery presented by John Wise. In the 1980s, the term 'forest bathing' (shinrin-yoku) was coined in Japan. Its goal was to encourage healthier lifestyles by taking regular walks in specially designated forests.
The aim of this conference is to develop new insights into the therapeutic benefits the New Forest can offer, and how it can be used to change lives for the better.
We welcome papers, posters, and displays on academic discourse, practical projects, or insightful experiences, however novel or innovative, that address the topic.
Please email abstracts of no more than 150 words to Dr Katharine Walker kath.walker@newforestheritage.org.uk by 30th April 2020.